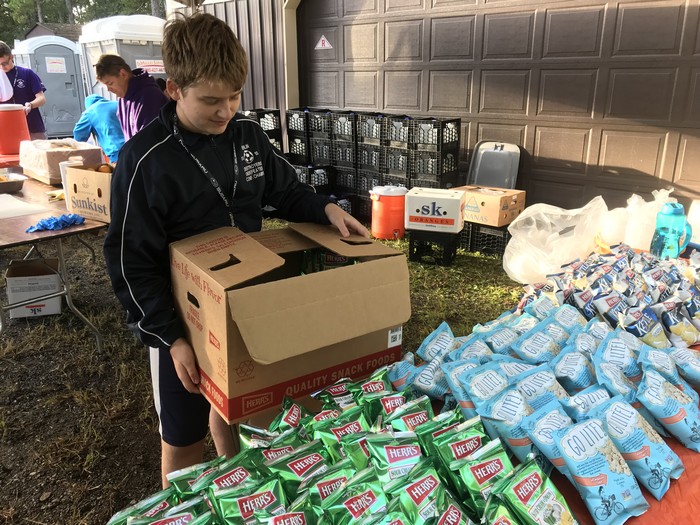 Troop 48 ended September as we do each year, helping out the 7000+ bikers at the MS City-to-Shore Bike Ride.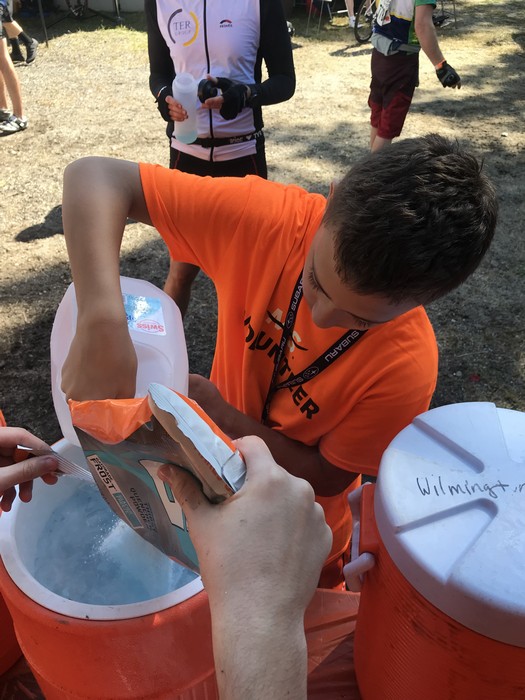 On Saturday, Troop 48 worked our usual spot  at the Century Stop at Sweetwater Fire Company, stop for those bikers attempting to ride 100 miles in a single day.  We set up the rest stop (including dragging around pot-a-potties, which was fun!) served food and water most of the morning and early afternoon, cheered on the bikers, and then cleaned up the rest stop at the end.  By all accounts, the Scouts did a great job.  One biker who did 175 miles in two days shared with the director of volunteers at the end of the ride, ""Who were those volunteers at the Century Loop? They were incredible and organized – please thank them for me."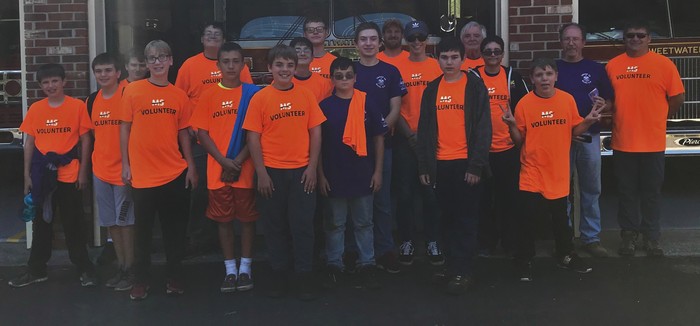 In the meantime, Magnus cycled his way 100 long miles from Cherry Hill to Ocean City.  He raised $1640 for the MS Society from his ride!
We spent Saturday night on the Ocean City Boardwalk.  After a pasta dinner, the Scouts walked the boardwalk, enjoying all the fun (and junk) that can be found on that famous Jersey landmark.  Then it was back to the campsite for a night's sleep.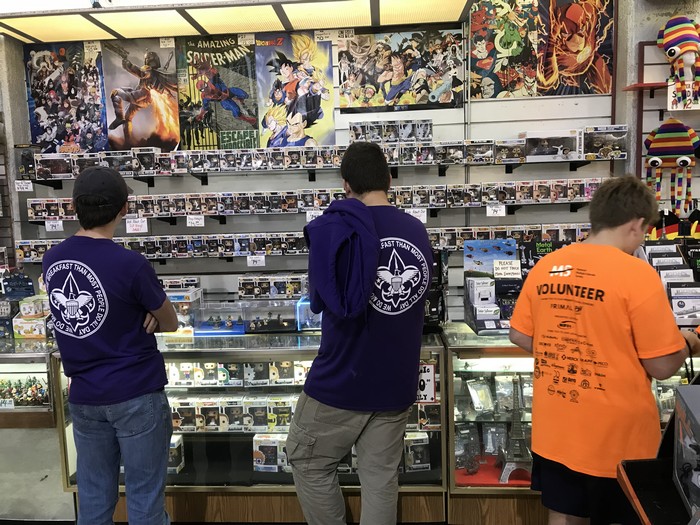 Sunday, we were up early, packed up, and headed to Hammonton to help at the second day's lunch stop.  The Scouts again spent hours helping the bikers to successfully complete their two days ride.  Mike, the site supervisor, said, "Please give ACIT, Glassboro, and the boy scout troop a special shout out from us. The boy scout troop was integral in our packout – we were all drained at that point so it was great to have them waiting in the wings to tag in."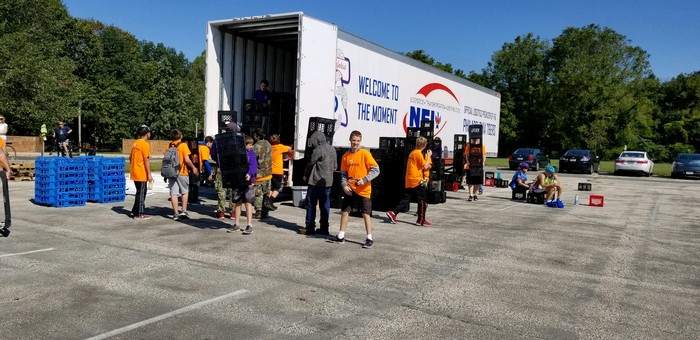 All in a weekend's work.