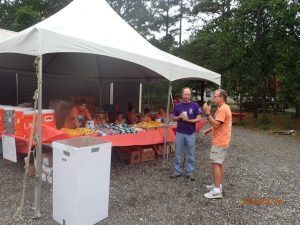 "As riders weave their way toward the waves in this year's Bike MS: City to Shore, they may come across an oasis of Gatorade and protein bars.
Troop 48 Boy Scouts are reprising their services at the Century Loop rest stop in Mullica Township on Saturday, Sept. 23, which is the only break along the 20-mile detour, designed for bikers attempting the 100-mile route, the longest of the four projected paths.
The Berlin-based troop has been working the bike ride rest stops for nearly 15 years, continually welcomed back by this fundraiser for multiple sclerosis research."
Thank you to the Berlin Sun for a great article!