Who has six thumbs and made the front page of The Berlin Sun in February?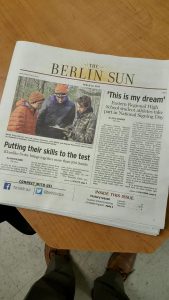 Troop 48 did, or at least one of our patrols.  Fame and fortune, here we co… I mean, great job guys!
Thank you to Kristin over at the Sun for such a great article on the Klondike Derby!