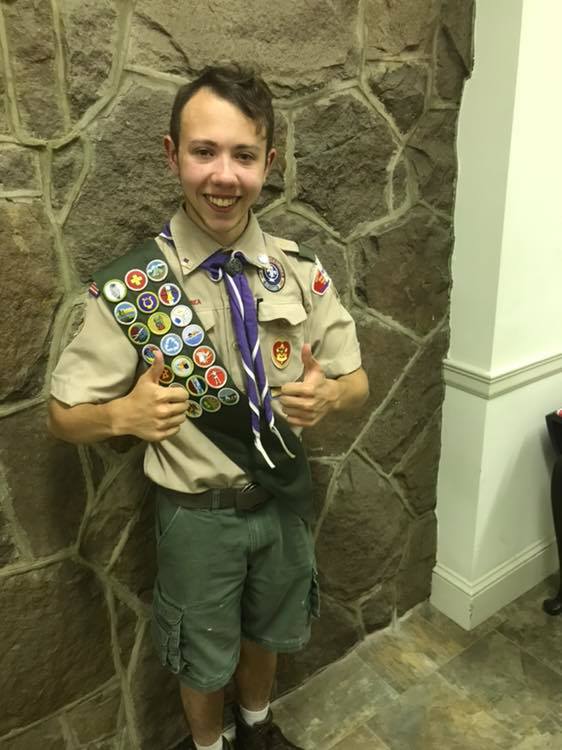 BIG congratulations to Magnus Pascu for completing his Eagle Board of Review last night!  Magnus becomes Troop 48's 126th Eagle Scout!
Magnus finished his career with Troop 48 with somewhere around 200 nights of camping, 300+ miles of backpacking including FIVE 50 Milers, and countless adventures.  His project was building  and installing 30+ birdhouses at New Brooklyn Park to replace ones that had fallen into disrepair.
We're all proud of you Magnus!
You can read about Magnus making Eagle in the Berlin Sun –
Berlin Scout reaches Eagle rank by helping local birds