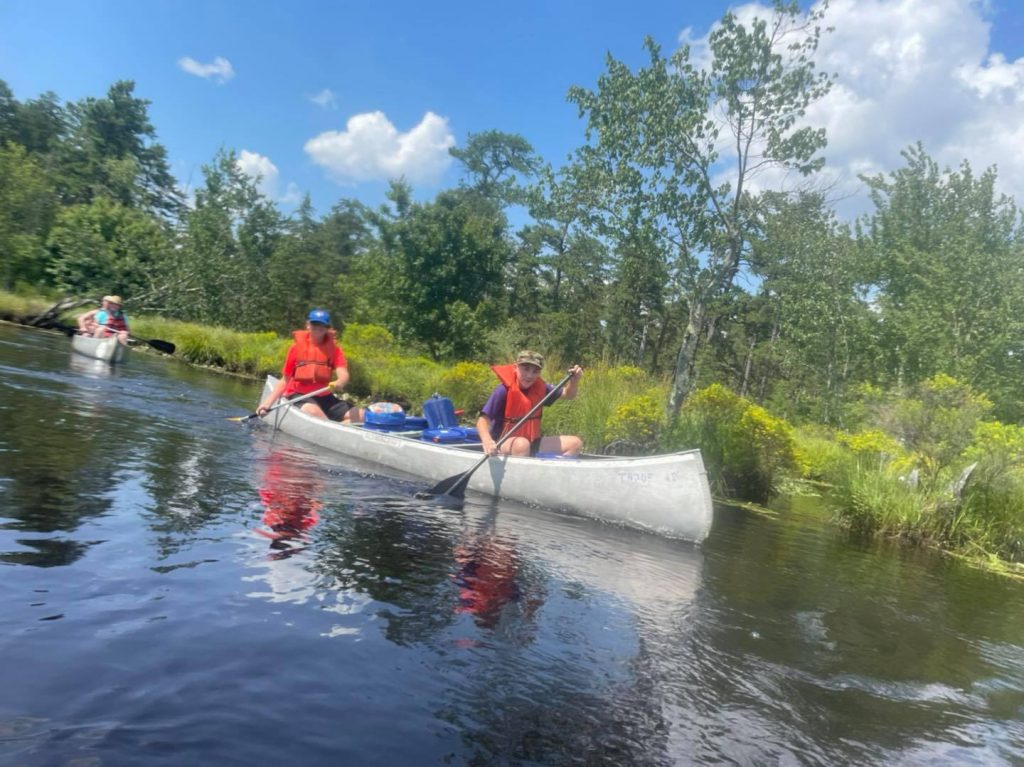 Had a fun two day adventure canoeing the Mullica River! Had to navigate a beaver dam and lots of bushes, but made it about 5 miles down to Mullica River Campsite the night. Jumping in the water to swim in the heat was also a big help! Scouts made backpacking meals at night on the pocket rockets.

That night, a big thunderstorm swept through, but we missed the worst of it.

Sunday morning, we paddled another 5 miles to near Batsto to get picked up. Good weekend!

Thank you to Brian and Magnus for coming canoeing with the Troop! Thank you to Paul for transporting the canoes!