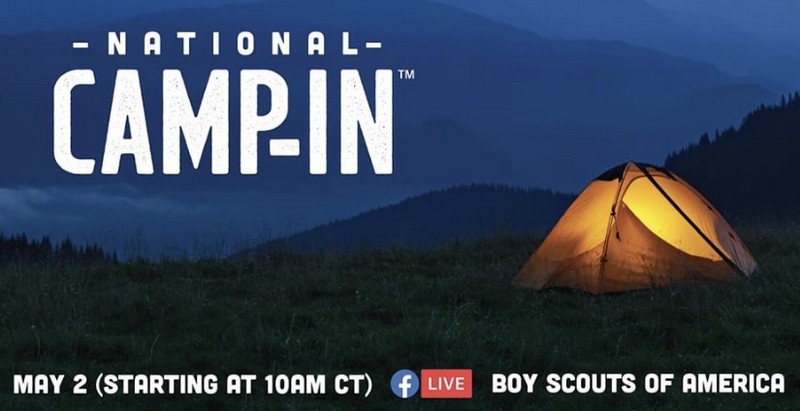 National Camp-in starts today at 11 am Eastern time on Facebook Live!
A schedule has been released for the national camp-in! Please note that all times are on Texas time, so add an hour. (So it starts at 10 central, which is 11 am to us)
https://www.scouting.org/campin/?utm_source=adobecampaign&utm_medium=email&utm_campaign=campin#schedule
Troop 48's Backyard Campout starts at 3 PM this afternoon (Saturday, 5/2… regular, normal Eastern time for us) via zoom and will wrap up on Sunday morning.
Schedule:
3 pm – 5 pm – Advancements
5 pm – 6 pm – Dinner.
7 pm – Campsite judging. Text or email a picture of your backyard camping set up. Best campsite = Mike and Mr Murphy will do your patrol's dinner KP next Campout!
7 pm until Mike and Mr Murphy can't stay awake – Campfire, hanging out, and games
Late night – Morning – sleep out in your tent under the stars!

Join Zoom Meeting
https://us02web.zoom.us/j/87586343767
Meeting ID: 875 8634 3767
Password: 484848
Should be a beautiful night for it!