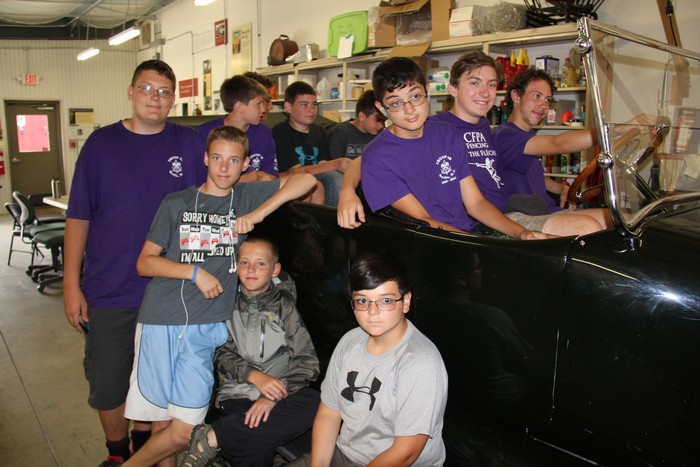 Our last full day in Acadia National Park, we woke up to a wet and rainy day.  We pulled out our rainy day plan, which was a trip to the nearby Seal Cove Auto Museum, which houses one of the finest collections of early automobiles anywhere in the country.
After touring the museum and doing the scavenger hunt, the director offered to show the Scouts the back garage where they do maintenance on the cars, where one of the cars was started up and the Scouts had a chance to sit in a car that was having its interior restored.  It was really something.
Afterwards, the rain had let up, so we spent a few hours tidepooling on the Ship Harbor Trail.  We found sea stars, crabs, and some other interesting sea life.
Then it was dinner and packing up the camp before one final ranger program.